Reducing development costs and improving the effectiveness of Java developers
Led by Chris Richardson, hands-on architect and author of POJOs in Action, we are a team of expert software developers with a deep knowledge of enterprise Java technologies and highly productive development techniques.
Need someone to build and deploy your application?

We work with you to build and deploy the least amount of software required to beat the competition and make money. We can even help you create your engineering team. We will also work with you to deploy your application, on either your own servers or the Amazon Elastic Compute Cloud (EC2).

Starting a new project?

We work with your team to implement one or more vertical slices through your application. We train them on how to use frameworks such as Spring and Hibernate effectively and help them learn highly productive development techniques such as automated testing.

Need help with an existing project?

We review your architecture, your code, your team and your development practices and create a plan to improve your application and boost your team's productivity. We will then coach your team while they implement the plan and, if necessary, our consultants can implement some of the improvements.

Need to deploy your application on Amazon EC2?

We can help your team quickly get up to speed with Cloud Computing. We will help you migrate an existing application to the Amazon EC2 environment. We can also help you architect new applications to fully leverage the capabilities of Amazon Web Services.
"I enjoyed Chris's Spring and Hibernate class. Unlike other training I've attended, his class was heavy on substance and light on fluff. I highly recommend it."

Brian Miner, Senior Programmer, Edfund
"Not only did Chris help us with important Spring and Hibernate design issues but he also tracked down some critical bugs right before we went live. Getting Chris involved early in a project is an excellent way to avoid traps and pitfalls."

Andre Taube, VP of Engineering, Rubiconsoft
Please browse this web site for more information about how our training and consulting services can help you reduce development costs and improve the effectiveness of your development teams.

events


New class: Running Java and Grails applications on Amazon EC2. February 17th, Oakland CA.
SD West 2009; POJO development; Java on Amazon EC2. March 9th-13th

Emerging Technologies for the Enterprise 2009. March 26-27.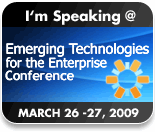 latest news
Learn about deploying Java EE applications on Amazon EC2 with Cloud Tools and it's Maven and Grails plugins

Chris's presentation on aspects and dependency injection at SDForum Java SIG, February 5, Palo Alto, CA

Chris's presentations at SpringOne 2007, Antwerp Belgium

Technical sessions at JavaOne 2007, San Francisco, May 8th-11th. Read all about it here.

May 2007, open-source frameworks released

Arid POJOs offers simplified Spring bean configuration; ORMUnit makes it easier to test Hibernate code; and Project Track is an example JSF, Spring, Hibernate and Acegi Security application.

December 2006, JavaPolis

Chris gave a talk on POJO development at the JavaPolis University. Read all about it:

June 2006, ACM Queue

Chris's article "Untangling Enterprise Java" has been published in ACM Queue magazine.

February 2006, JDJ

Chris's POJO programming article is the cover story of the February issue of the Java Developers Journal.